Portland Surf Life Saving Club
Bridgewater Bay is the site of the Portland Surf Life Saving Club.
The club is located toward the western end, where the beach faces south-east and is partially sheltered by Cape Bridgewater.The area around the surf club has a car park, toilets, showers and a kiosk. The original Portland Surf Life Saving Club was founded in 1947, with the current club at Bridgewater Bay established in 1971.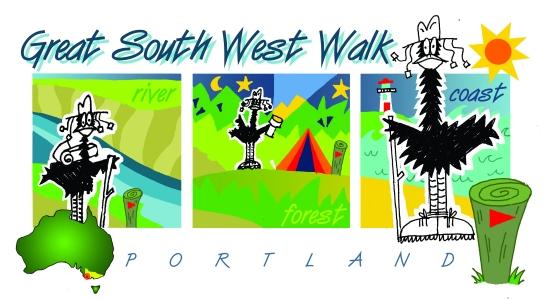 Great South West Walk
The Great South West Walk has been developed as a bushwalking trail suitable for most ages and abilities comprising short 2 hour loop walks, full day walks, or for the intrepid, the whole 250km loop that begins and ends at the Maritime Discovery and Visitor Information Centre in Portland Victoria, Australia. This unforgettable experience winds around 3 National Parks, hardwood forests, the pristine Glenelg River, the picturesque township of Nelson,
aboriginal heritage sites, the mighty Southern Ocean and vast sand dunes, sandy bays and beaches, rugged cliffs, freshwater lakes, the Cape Nelson Lighthouse, the stunning Bridgewater Bay and amongst a diversity of natural fauna and flora including Blue and Southern Right Whales, a mainland Fur Seal colony, Australia's only mainland Australasian Gannet rookery and lots more.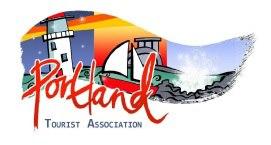 Visit Portland
Portland is Victoria's first settlement and is one of Victoria's best kept secrets. Situated on the far South West Coast of Victoria we are a perfe
ct holiday destination for all. Portland offers a great range of activities. Fantastic beaches, fishing, Whale watching, tours of aboriginal sites, shopping, history and botanical gardens. Portland has a large range of quality accommodation to suit all needs and lengths of stays. With a great range of restaurants, cafes and take away food options as well as local shopping for those who prefer to self cater, we are sure you will be able to find all your culinary needs.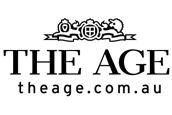 Age Review
"Worth a visit just for the spectacular setting, 10 minutes beyond Portland. The cafe's deck almost merges with the beach and has close-up views of Cape Bridgewater and the wide bay. Breakfast continues all day and includes poached eggs with smoked salmon; coffee is by Amanti and lunch includes several versions of fish."(The Age: Top 10 Great Ocean Road Pit Stops).